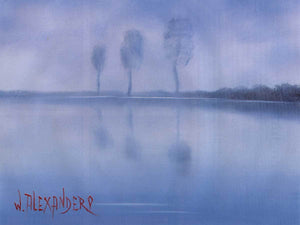 Terra Incognita
Create a mysterious fog-shrouded lake using only the colors of Yellow, Red, and Blue.
You'll learn:
Basics of creating perspective and depth in a painting.
How to create realistic reflections
How to create mood in a painting
You'll need these brushes:
Alexander 2 1/2″ Blending Brush
Alexander Fan Brush
Alexander Script Liner Brush
Alexander Original Palette Knife
Click here to get the paint for this project.
Click here to get the brushes for this project.
SKU DL-274